The Bridge Program
The Bridge is a transformative program for you to connect more deeply with meaning in your life and to live life more fully alive.
In the program, you will come to know and to live what really matters to you through discovering your why, your life purpose.
You will experience renewed energy, passion and clarity by now living the life you are meant to live.
Do you connect with any of the following statements?
If so, The Bridge can make a difference in your life.
"Sometimes I feel like I am just going through the motions in life."
I now have the time and resources to do what I want. I want more meaning but I don't know how to get there.
"I feel lost, with no sense of direction or purpose."
"I have no real energy for most things. I'm tired."
"I have all the comforts one could ask for, but there is 

still something missing."

"I want a career where I am inspired by what I do."
Consider the Following…
What's not working for you in your life right now?
What is your dream in response to what is not working? Can you see it? Describe it.
How might knowing your Life Purpose support you in achieving your dream?
The How of Happiness
A research study by Sonja Lyubomirsky found that happiness is determined by three things:
Your emotional baseline (given) 50%
Your life's circumstances (given) 10%
Your intentional activity (controllable) 40%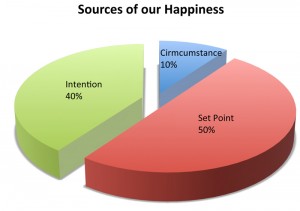 Purpose is an intentional activity and is the one controllable piece that you have for your happiness and your dream.
But, how will you cross over to your dream?
The Bridge Will…
Identify a clear focus to guide your life with meaning;
Connect with your passions that will bring you new energy;
Clarify your calling and how you can make a difference in the world;
Identify your strengths, those things that you are good at and that you love to do;
Clarify your core values that fit with who you are today, not necessarily from childhood;
Create your personal Purpose Statement that pulls all of this together as a powerful force in your life;
And lastly you will integrate this into your daily choices to live a more meaningful, fully alive life.
Program Outline
Personal Development Workshops: Led by Peter Bouffard there are four, four hour workshops scheduled every week. Each
workshop is highly experiential and is held with a small group of four people. The topics for each workshop are:
Workshop One: Create Your Intention and My Passion
Workshop Two: My Calling and My Strengths and Values
Workshop Three: My Purpose Statement and Empowered Choices
Workshop Four: My New Life: Living on Purpos
Individual Sessions: In between each workshop and after the program you will have opportunities for individual sessions with Paul McDonald. The purpose of these sessions is to coach you by individually integrating what you have experienced in the workshops.
The Bridge Delivers, Uniquely
Personal Experiential Exercises: The Bridge, in every step, uses personal experiences to help you come to know your unique purpose.
Practical: The Bridge is focused on a practical, real world outcome of knowing and living your purpose through your unique Purpose Statement.
Comprehensive Content: The content has been developed based on proven behavioural research and recognized thought leaders who bring a philosophical, psychological, scientific and an experiential perspective to the search for purpose and meaning.
Body Resonance, not Mind Talk: Our body holds our truth. We come to know our purpose based on what resonates in our body. In each of our exercises, your choices are made in concert with the resonance that you feel in your body.
Integrated Personal Support: The combination of the workshop sessions with Peter and the individual sessions with Paul increase both the speed and depth of living on purpose.
We walk the Talk: Both Peter and Paul have walked this journey and continue to do so each day of their lives. They are able to work with you having experienced the challenges, opportunities, joys and fears in coming to live a life of purpose.
Small Groups: Working with in a group of only four people, you receive personal guidance and support in addition to learning from the others in the group.
Your Facilitators
If you are interested in The Bridge Program, please fill out the following form and we will contact you with details on the next event.